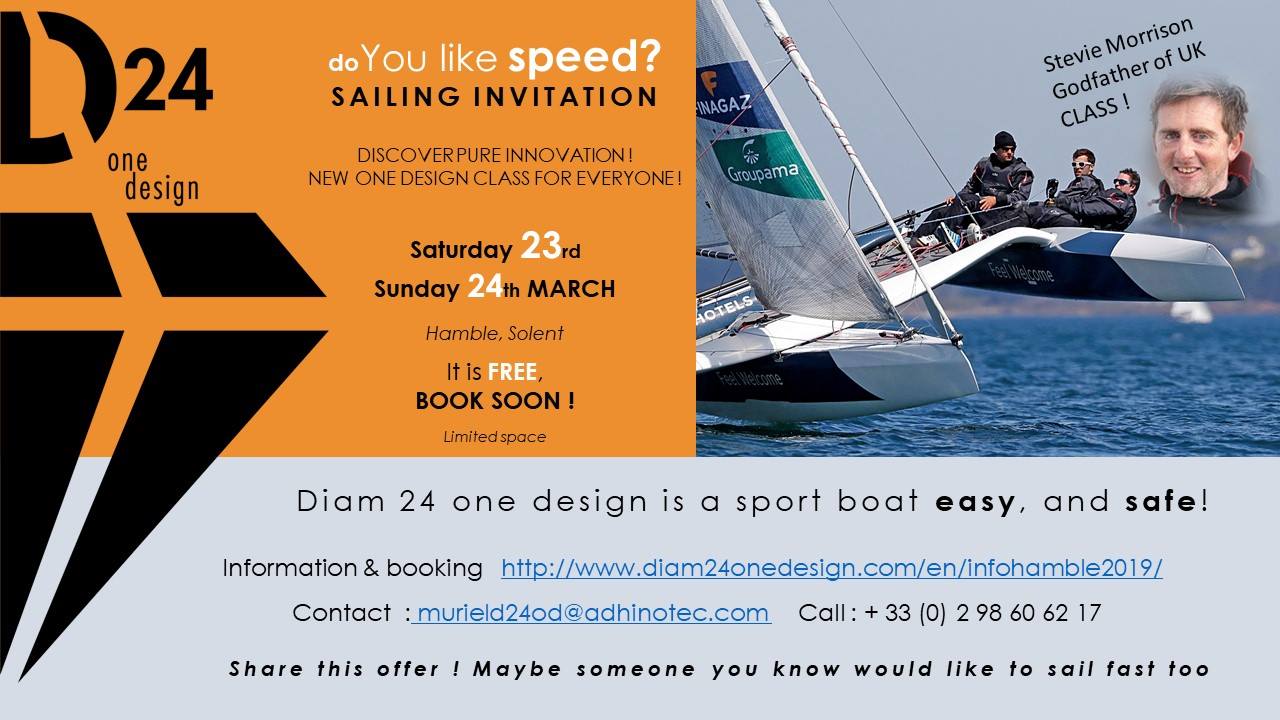 The Diam 24 od makes the show at Hamble

Hamble, near Southampton, will welcome the « Sail Demo » on the 23rd and 24th March. This free event is sponsored by the British Olympic champion Stevie Morri- son and enables the British regatiers to discover the sensations which the Diam 24 od gives. During two days, the amateurs can try the multihull sportboat during one and a half hour sessions. This discovery week-end is organised with the help of the UK Class on the occasion of its first anniversary. Many meetings are taking place there and there are still places left for those who wish to discover fast regattas on a one-design multihull. Join us in this event and participate in the development of the Diam 24 one design UK Class: come alone or with a crew !
The participation is free, within the limit of number of places available . The navi- gation day will be followed by a cocktail party, and by the presentation of the D24od concept, of the regattas programme in England and of the Class presentation. 

To participate :

• Fill in the on-line sheet

• A schedule will be suggested to you

• Confirm your try

• A reminder will be sent to you one week before the event
Any questions, call Muriel : +33(0)767002887