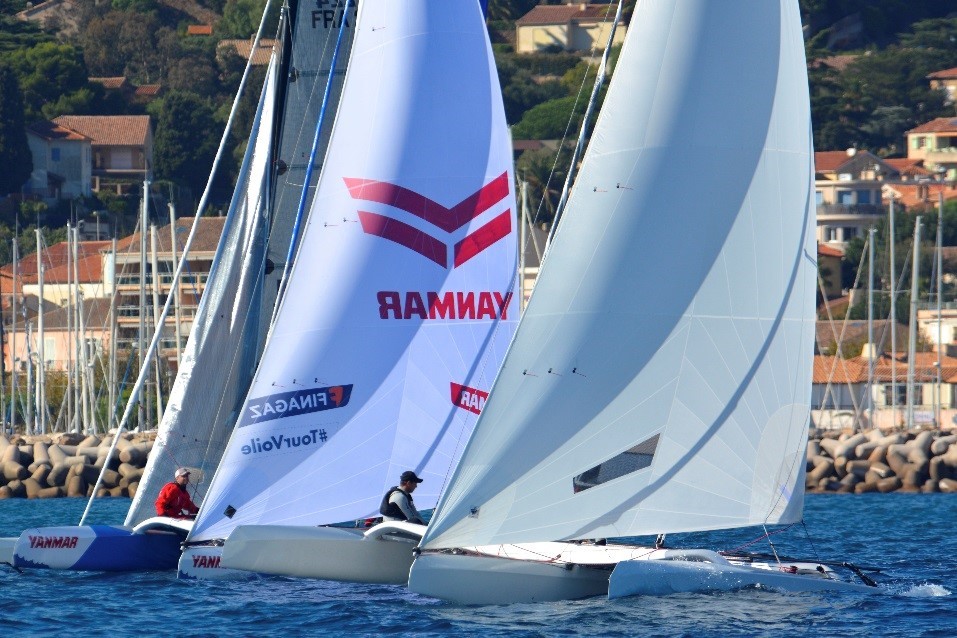 October and November in Mediterranean sea !
October : Grand Prix du Lavandou ( 13 to 15 Oct.)  « Diam Reggatta » 
For the second year, the seaside town of Lavandou hosts the Diam 24 one design in one of the most beautiful sailing waters in the Mediterranean. Nestled between the « Massif  de Maures » and the Isle of Levant  offshore, the « grande Plage » accomodates you in the middle of an authentic village atmosphere. This Grand Prix – is  a level « Diam Reggata », so bespoke for the Diam 24od and it's program will include  « warm up races and raids »
 November : Coup De France in Hyères  (3 to 5 Nov.)  « Diam Racing  » 
 This is the final leg before deciding who will be the D24od National Champion* for 2017
* This title will be awarded to the most consistent performances throughout the 2017 D24od Championship.
 We are expecting between 10 and 15 boats on the water for this event. There will be plenty of action and high stakes. Who will succeed Sofian Bouvet on SFS this year ?
The Coup De France is an opportunity to discover the Diam24od concept and RACE at high speed.
For the laggards and latecomers there are still opportunities to charter a boat for this last regatta of the 2017 season. Contact solened24@adhinotec.com  to book your boat.