We make your dreams come true on demand!
"Our group of friends organizes a sailing trip every year just by ourselves. We've been to Croatia, Sweden… This year we went island hopping around Houat, Hoëdic and Belle-île. The idea of having our sailing trips organized on demand is just ideal for us.
It's our third time doing it on Diam and we love that boat! It's easy to sail, extremely reliable… and it really packs a shot!" says Eric Guigné, a Diam 24od excursion on demand aficionado.
What's a Diam24 excursion on demand ?
You pick your dates, your destination and we take care of the rest. It's that simple!
We'll help you choose 
a type of sea trip – guided course, race, leisure sailing
onshore accommodation style and standard – hotel, camping, etc.
We then organize your weekend or sailing excursion on demand and within the budget you specified. A breeze ashore and at sea!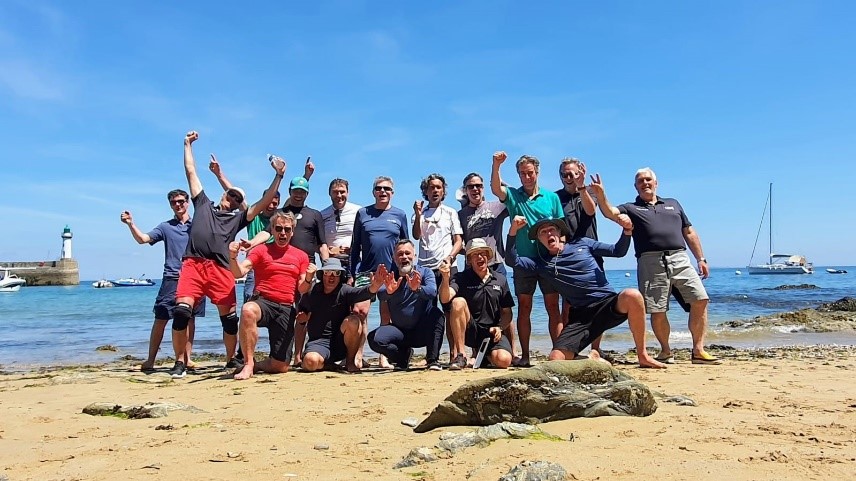 On-demand excursions are 100% fun. We'll take care of all the logistics and technicalities surrounding the boats, the Diam24 will be ready to sail upon your arrival and we'll provide assistance at sea and ashore throughout the entire trip. We'll have the logistics covered on the water too, including start lines and course marks if requested. Once you're back ashore, we'll disassemble and pack up the boats – just sit back and enjoy your stopover!
Whether staying in a hotel or camping, your accommodation will be entirely  taken care of and booked in advance to let you enjoy your trip.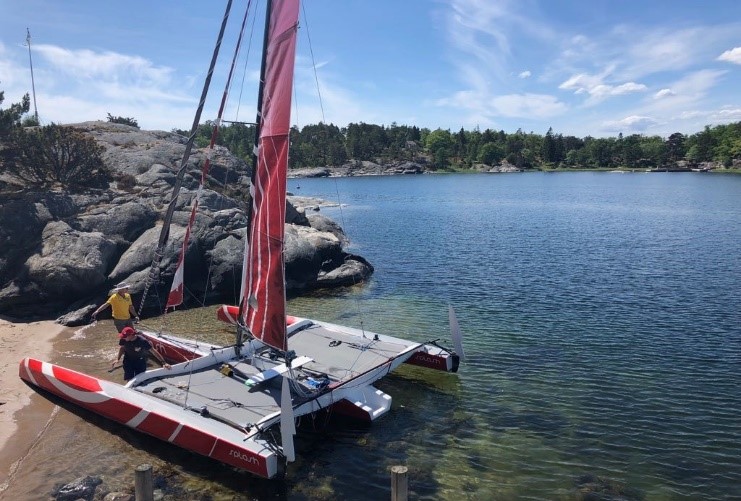 Eric Guigné shares his experience: Fabulous sensations for everyone
"About a third of our group are completely new to sailing, a few others know the basics and some have been sailing for a long time. Everyone has just as much fun though!
Having three people per boat makes them easy to manoeuver and the furler on the Code 0 (gennaker) brings additional safety and simplicity. If the wind picks up we just take in a reef with the J2 (jib) out and we're all good.
That allows people with little or no sailing experience to experience fabulous sensations, like flying the hull with 18-20 knots reaching with the Code 0 fully hauled!
It's really the everyman boat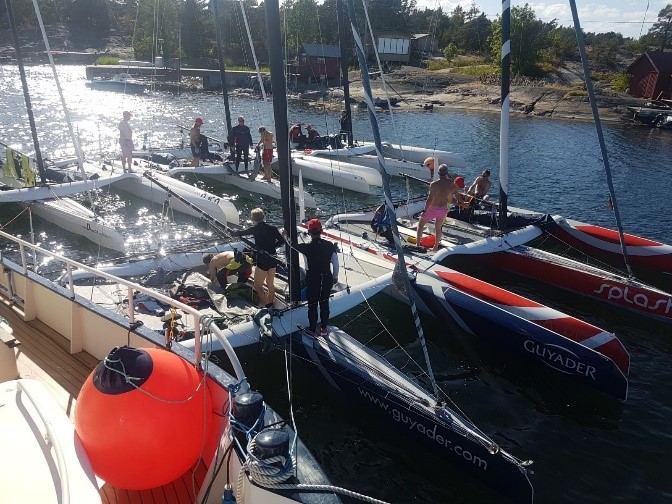 "The Diam goes fast in any conditions, it's smooth even with little wind and gets really fast as soon as the wind picks up a bit. The sensations on it are amazing, but it's safe and comfortable to sail on. The centreboard allows you to beat very effectively and it's easy to maneuver… It really is the everyman boat.
Our next weekend will be on a Diam24 od – we'll keep on doing it as long as we can!"